Ford Racing Boss 460 CI Engine in a 1970 Mach 1 Mustang
Final Pictures of Completed Car
Phase 1- Initial build started November 2013. Initially completed May 2014,
Phase 2 it has evolved into a Drag car - Started Winter 2016, and still going through a transformation
Overall Blog last updated 11-17-2017
On this page you can view the final build pictures and key pieces of information. Or you can click on the build blog below to see the progression of the build, and many more added details.
Best Timeslip so far: In the 9's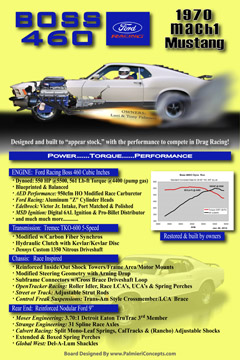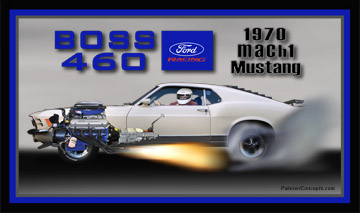 Showboards and all artwork designed by www.PalmieriConcepts.com Custom Showboards.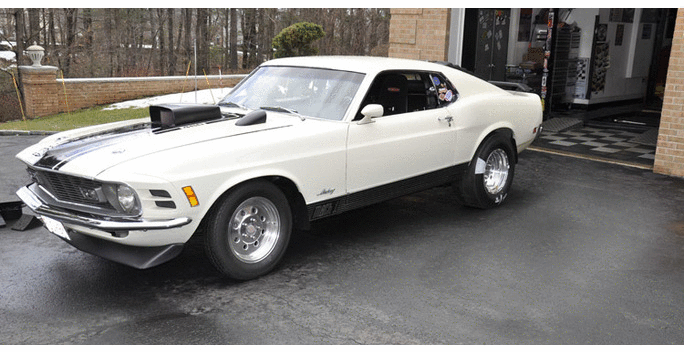 This 1970 Boss 460 Mach 1 was featured on Ford Racing Website and the "Fast News From Ford Racing e-newsletter" Sept 11, 2014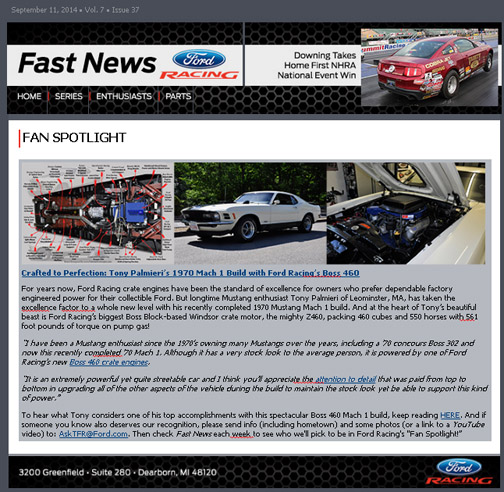 Click here to view the article (3/4 way down the page).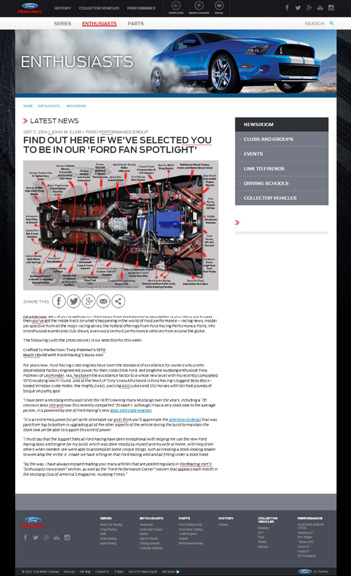 Since the initial build the car has evolved from a 80% street car / 20% drag car, to what is now a 90% Drag race car / 10% street car.
This Blog will show the transformation of this car.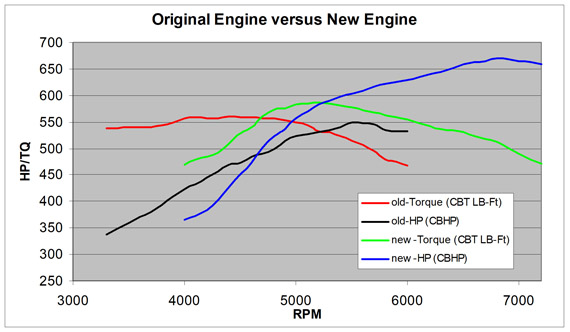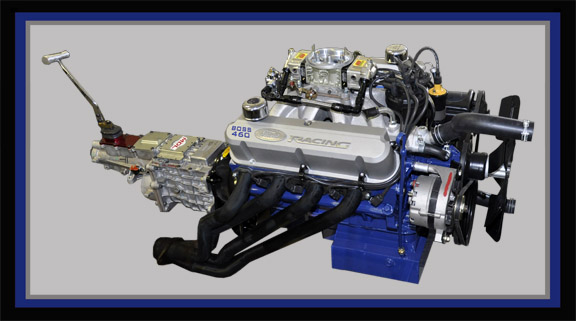 When the engine was first installed it had 550hp at 5500rpm and 561 lb-ft at 4400
Now 670hp at 6800rpm and 587 lb-ft at 5200. Comparing the dyno results from 2 years ago
old heads, cam, and intake, to show exactly what all of the recent modifications did. Blue/Green
new HP and TQ, Black/Red older HP/TQ.
Latest Dyno Run Video From March 3, 2016
(Dyno work/Tuning at PK Machine, Fitchburg, MA)
Some of the many modifications done to support the added power in this undercarriage picture.
(Click here to see a full list of build items)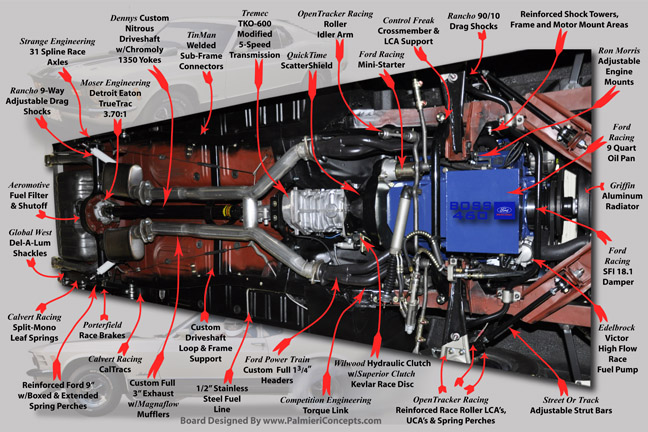 Undercarrage showboard design by PalmieriConcepts.com
New England Dragway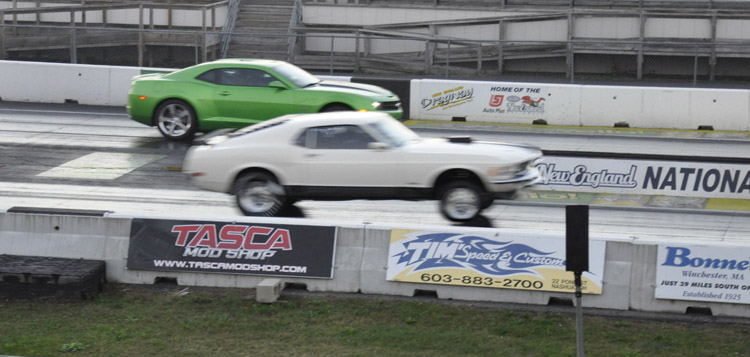 Air under the tires

Another great new Englend Dragway Video
PHASE 1- Click (HERE) to see the progression of the build (blog), and many more added details.
PHASE 2 -If you want to jump ahead to the latest engine work that transformed the car to a Drag car, Click here
Pictures of the Original Completed Build with the car in stock looking form(click on the first picture to start)
The above build log shows the car set up for drag racing